Elke Rehder – Art & Chess
Deutsch English Español Français

Chess_Home Artworks Paintings Oil_Paintings Woodcuts Etchings Drawings Charcoal Reflections Literature Postcards Chess_Books Chess_History Chess_Pieces Biography Impressum
Chess Woodcuts by the artist Elke Rehder
Woodcut ( xylography) is a relief printing artistic technique in printmaking in which an image is carved into the surface of a block of wood, with the printing parts remaining level with the surface while the non-printing parts are removed. The areas to show 'white' are cut away with a knife or chisel, leaving the characters or image to show in 'black' at the original surface level. The block is cut along the grain of the wood (unlike wood engraving where the block is cut in the end-grain). The surface is covered with ink by rolling over the surface with an ink-covered roller (brayer), leaving ink upon the flat surface but not in the non-printing areas. For multiple colors a different block is used for each color. Some woodcuts are printed only in black color and after printing they are colored by hand with a brush. How a woodcut is made and printed is shown here in this PDF file: woodcut printing prozess
Please also visit my German homepage about chess woodcuts
Please send me an email if you want to know something about the availability, size of woodcuts, prices, shipping costs to your country etc.


Stefan Zweig Chess Story 2013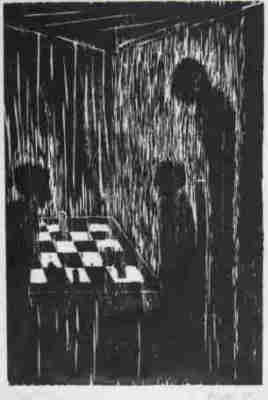 The last Game (2014)

Chess composition (2014)

Here I show a selection of my woodcuts about chess from the last 20 years. A click on an images link to a page with a larger size.

Knight takes Rook

Draw - Remis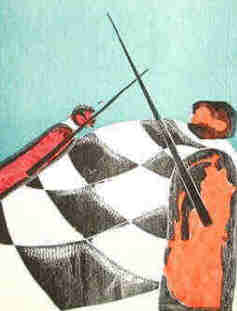 The Fight

Pawns in strong position

Pawns threaten the King

White begins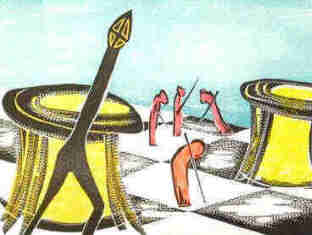 Weak Pawn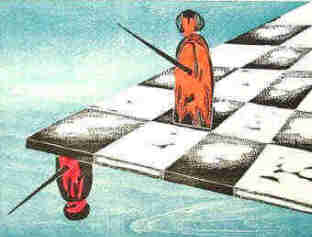 Irrational Position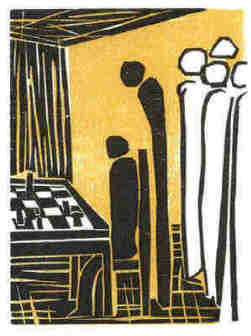 Stefan Zweig chess story The Royal Game 1

Stefan Zweig chess story The Royal Game 2
Stefan Zweig chess story The Royal Game 3

Stefan Zweig chess story The Royal Game 4

Stefan Zweig chess story The Royal Game 5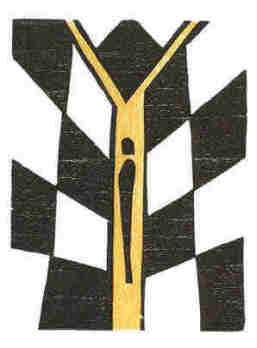 Stefan Zweig chess story The Royal Game 6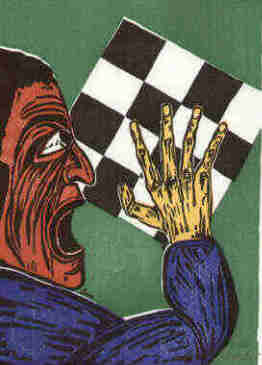 Stefan Zweig The Royal Game - Chess Rage

to Gerhard Stübner poem - Player Death

Profiles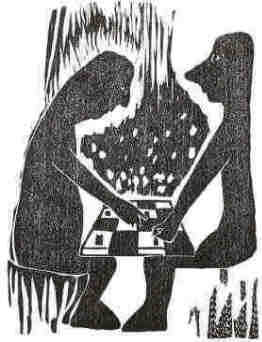 to Ernst Jünger - Chess Players

to Heinrich Heine - I Am a Mad Chess Player

to Stefan Andres poem - To the Death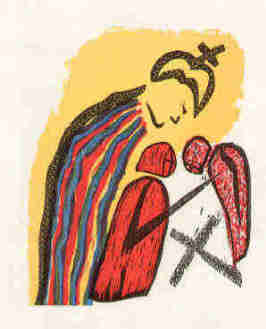 to Erich Fitzbauer poem - The Chess Game

to Hans Peter Schmitt poem - Folie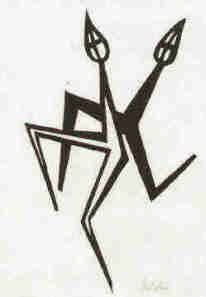 Elke Rehder - Chess Talks with Chessmen - Bishops

to Gottlieb Konrad Pfeffel poem "Das Schachspiel" the game of chess

to Gottlieb Konrad Pfeffel chess poem - Pawns

to Gottlieb Konrad Pfeffel chess poem - Bishops

to Gottlieb Konrad Pfeffel chess poem- King and Pawns

to Gottlieb Konrad Pfeffel chess poem - Rook, Queen, King

to Gottlieb Konrad Pfeffel chess poem - Bishop and King

to Gottlieb Konrad Pfeffel chess poem - Lord of the World


Please also visit my homepage www.elke-rehder.de